article
Saturday, January 10, 2009 by

sol
Thursday, November 27, 2008 by

sol
Friday, November 21, 2008 by

sol
Wednesday, November 12, 2008 by

sol
Tuesday, October 28, 2008 by

sol
Sunday, October 26, 2008 by

sol

disclosure: Allison, pictured above, is not my mom.
Tuesday, October 14, 2008 by

sol
Wednesday, October 08, 2008 by

sol
In case you missed it, Wilson Rothman at Gizmodo wrote an awesome article about one of the first Voodoo production units scored by a reviewer. While he gushes about how thin and sexy it is, he spends a considerable amount of time talking about the Voodoo Instant On Solution (VIOS). Here's a snippet of his comments:
Thursday, September 18, 2008 by

sol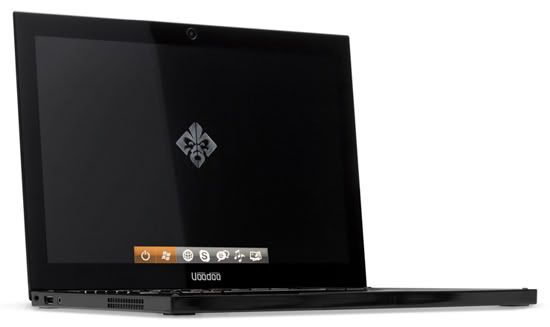 Did you see it? One of the coolest notebooks of all time? The one that HP is going to put up against the MacBook Air? The one that's all carbon fiber with backlit keys? It has a little something on it called Voodoo IOS which gets you online seconds after you hit the power button. Sound familiar? It should because Voodoo IOS is Splashtop.
Friday, September 12, 2008 by

sol
Splashtop was covered last week in USA Today. Normally, I don't blog about coverage that we're getting because it's kind of repetitive. But, there are two reasons that I wanted to mention this coverage:
1. It's USA Today - an important, very mainstream publication.
2. There were a lot of comments
Here's a little snippet of the article:
Pages